We value and collect the voices of victims more than anything else.
MISSION
In Japan, the number of students studying abroad increases each year, but it is becoming clear that students have been sexually victimized while studying abroad.
In a survey we conducted from May to July 2020, out of 516 responses, 216 cases of sexual assault were reported while studying abroad.
Our goal is to create a society where all students can fully enjoy their study abroad experience by conveying to students who will study abroad what we wish we had known before being victimized in our study abroad destination.
ACTION
We will survey the actual situation of victims of sexual harassment and sexual violence, listen to the voices of victims, and publish information on our website and social networking sites as needed to raise awareness.
We hold events to raise awareness about the current reality of sexual harassment and sexual violence and inform international students about prevention and countermeasures.
The "Sexual Violence Prevention Manual for Students" can be downloaded from here. Please feel free to print and distribute it at educational institutions and study abroad centers.
English version is available. Click the MORE button below.
MEDIA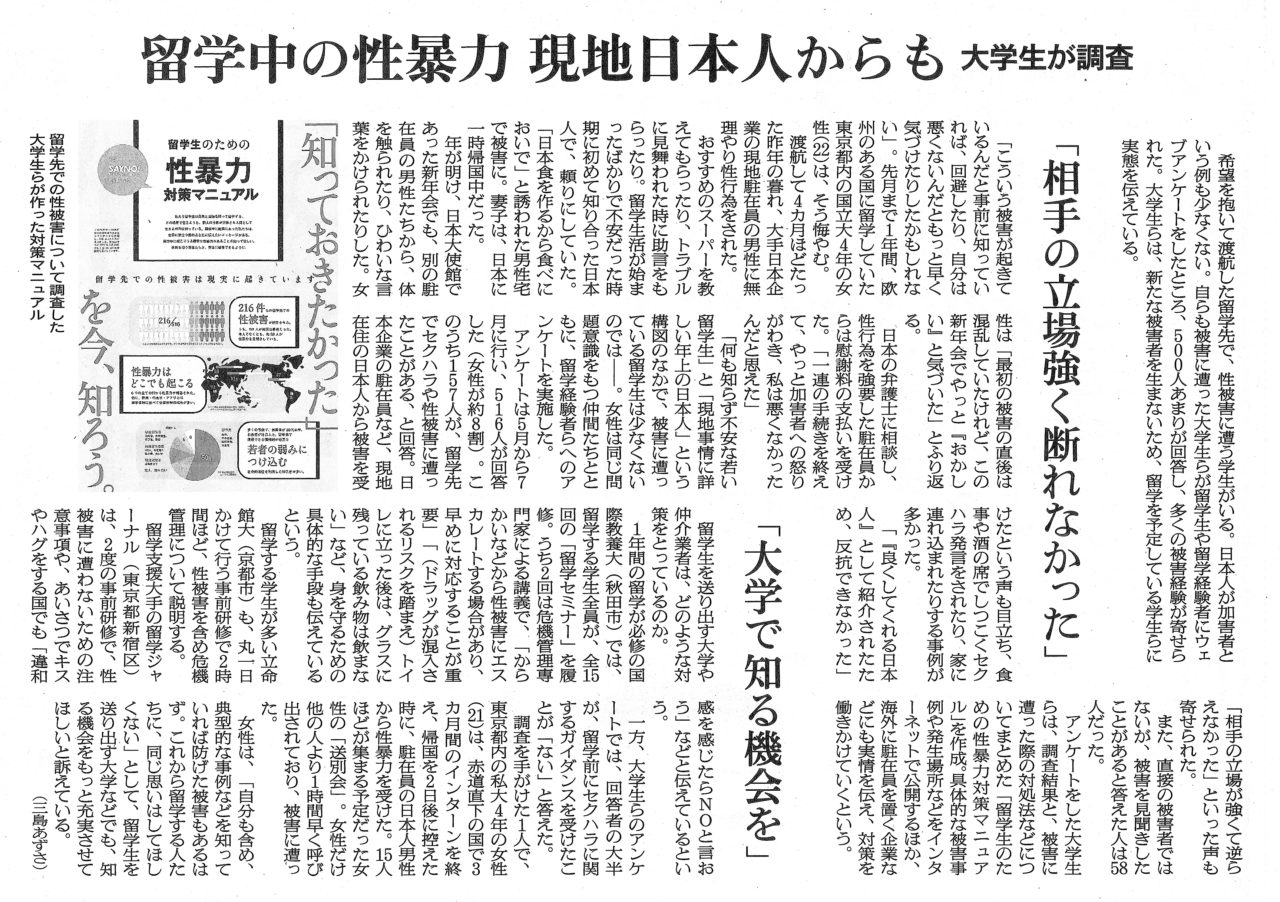 Sexual violence during study abroad and our activities were featured in the Asahi Shimbun.
The article was written, describing the current situation of sexual violence in study abroad countries, where "there are few people to rely on, and people take advantage of their weakness in the information.
サイト内記事はこちら→「朝日新聞朝刊で活動を紹介していただきました」
*Images may not be reproduced without the permission of The Asahi Shimbun. Authorization Number 20-4422 Published in Asahi Shimbun, August 10, 2020
Video of an interview with a victim of sexual assault in a study abroad program created by Asahi Shimbun DIALOG
The Asahi Shimbun Dialogue has created its video based on the manual of SAYNO! It introduces the valuable voices of people who suffered from sexual assault.
The Asahi Shimbun Dialogue "SayNO! Sexual harassment and assaults during study abroad: students published the manual for sexual violence prevention (August 9th, 2020)"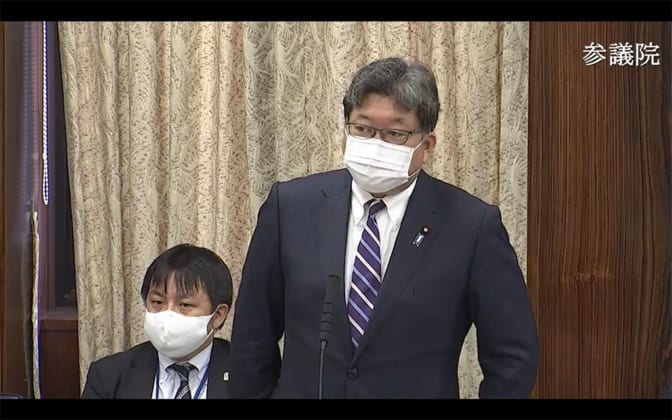 参議院の文教委で留学先での性暴力の問題が取り上げられました
2021年3月22日の参議院文教委員会で、留学生が現地の日本人から性暴力を受ける事案が相次いでいることが取り上げられました。大臣の発言や質疑の内容が教育新聞(2021年3月22日)で詳しく紹介されています。
審議の様子は、参議院公式ページよりノーカットでご覧いただけます。リンクにとんだ後、左上のカレンダーで日付を3月22日に設定し、文教科学委員会のボタンを選んでください。0:35:22〜と2:03:04〜が、留学先での性暴力に関する質疑です。